I'm Cilia, Web Designer/Brand Strategist
I harness the power of Self Expression to create Brand Strategies and Websites for Impactful Women.
I am on a mission to help you confidently step into your leadership so you can live the life you love.
Free resources to be your Best Entrepreneurial Self
DIY Web Design Tips
Exclusive Brand Strategy Tools
Managing Social Media for Small Businesses
Mindfully managing social media for small business is key to growing your reach without any stress. This takes a strategic approach. I've managed social media accounts for small businesses since 2014 and I've come up with some tactics to not make me feel like a slave to my phone.
Because of the way the algorithms work, our feeds are customized in a way to make us engage. I totally fell into this trap when I would open up my instagram with intentions to post for my previous jobs.
By default, my personal account feed would be open and there would be a photo of my niece or my best friend's child and of course I would comment, go on their profile… and down the scrolling rabbit hole.
After about ten minutes I would be like, wait stop. I am at work and I need to post for my boss and get back to my to do list. Sometimes the office phone or a coworker asking me a question would snap me out of my social media consumption.
In 2016, when I was posting for a health cafe in Miami Beach, I felt like I always needed to be signed in to answer comments and engage with this busy account. I let my phone consume and master me instead of being the master of it.
It did not feel good. So I set out to find ways to take back the control.
Let's find out how to keep managing social media for small business without feeling like a slave to our phones.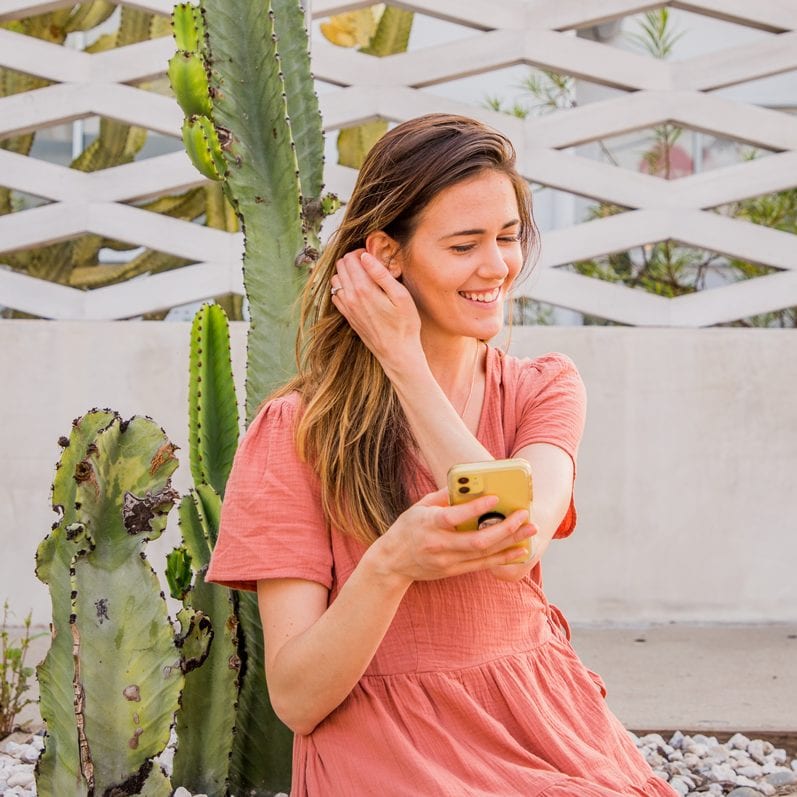 Managing Social Media for Small Business is all about time blocking!!!!
Engaging on social media is essential to growing your following. If you are just posting and not engaging, girl good luck with that. Here are a few more tips for organic growth.
But social media never stops. Comments, likes, followers, views they're all flooding in at all hours of the day. You need to set scheduled times and days where your intention is to engage. Answer all comments. Message your new followers. Respond to messages and leave genuine comments on posts you like.
Once your timer is up, put the phone away for the day. You have other things to do, boss babe. Trust me, the likes and comments you have will not go away if you wait to respond. You can even do two different time blocks for engaging if you really feel once a day isn't enough.
Being specific with this time lets you feel good that you checked it off your list and keeps you from spending way too much time on it.
Content Creation
I also set aside time for planning out the content I want to post. Using time to plan ahead really takes a lot of stress out of social media for me because I always have at least two weeks of content planned out ahead of time.
I screenshot things that inspire me when I see them and email them to myself or save them in a folder on my phone. Then when it's time to sit down and create I have inspiration to look at so I can get to work.
Don't forget, you can repurpose content across different platforms. One instagram post could be repurposed into 3 Pinterest pins, one facebook post, one LinkedIn post, AND one blog post.
Caption Creation
Inspiration for a caption can come out of nowhere. Have an easy system on your phone to write them down to copy and paste later. It's okay to start with a caption and have no idea about what image will go with it. Putting them together can be a part of your content creation time block.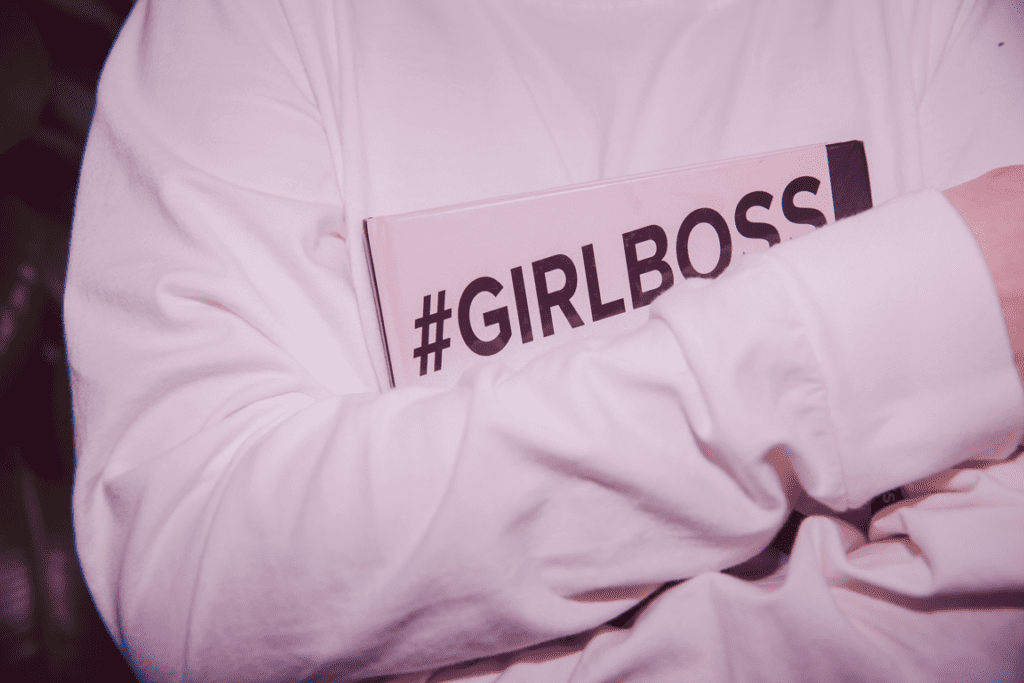 Hashtag & Research
This is something I just learned how to do this year and it completely changed the game with managing social media for my small biz. If you have your branding already planned out, you are ready for this step because you need to know what your target audience is searching.
Go into your app and do a hashtag search of a word relevant to your business. This pulls up a search with hashtags starting with that word and it will tell you the number of photos in each group.
Keep hashtags written somewhere on your phone to copy/paste that have 5k or less photos. I say this because if you are using the huge hashtags, your post will get lost in that feed. Try clicking on a hashtag with a million photos and hit refresh after a second.. there are all new photos. This means that hashtag is doing nothing for you because it will be seen for a second (if you're lucky)
Save the huge hashtags for your instagram story instead of your post since the story is gone after 24 hours anyways. A post lives forever until you delete it so choosing hashtags where it will be seen longer will give you more reach.
Do not copy and paste the same hashtags for all of your posts. This will give you less reach because instagram will think your account is spam. Switch it up and always have hashtags in there that are specific to the post.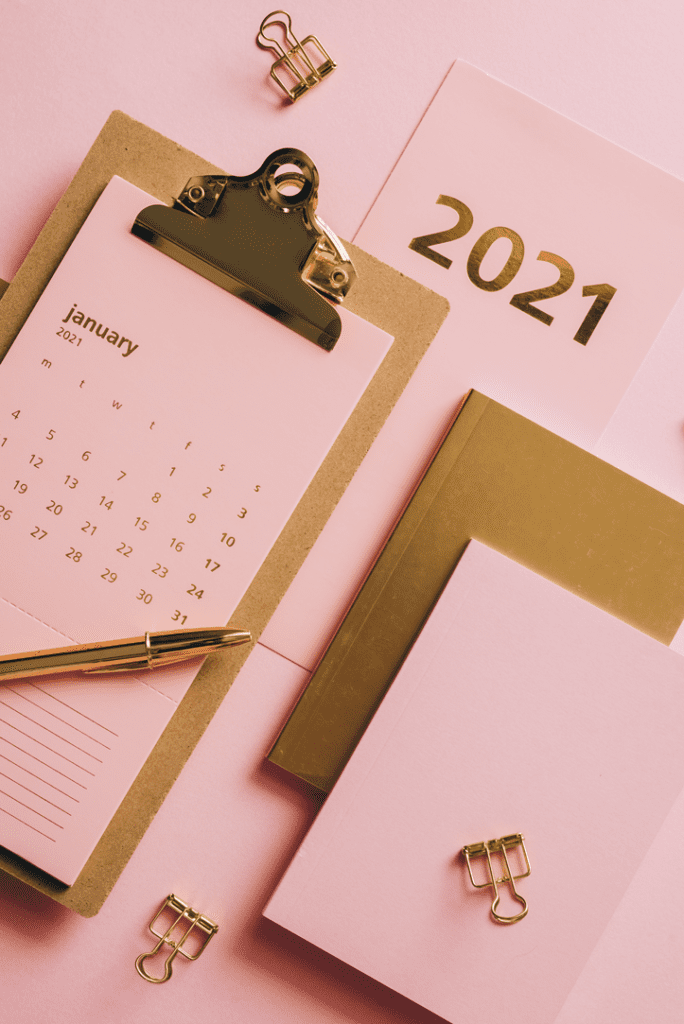 Plan Ahead
This should already be happening for anyone managing social media for small business but there are so many tools that can up your game. Investing in an app like Later or Planoly that will automatically post for you is like having a virtual social media assistant.
I like that with these apps you can see what the posts will look like on your feed so you can adjust it to look better. I also love that I can post at times when I am sleeping or vacationing.
You can also look ahead towards holidays and prepare content. If you have a launch coming up, you can strategically start promoting leading up to it.
Planning ahead can sound like your social media isn't "real" but it can still be authentic while having an end goal in mind- to grow your business.
Facebook Messenger
Since Facebook owns Instagram, you can access all of your DMs and comments from the gram on your business page's facebook messenger.
My favorite thing about facebook messenger is setting up an automatic response!
Remember, we want to be intentional about our usage here and not get trapped into the scrolling rabbit hole. SO, I like to schedule a block of time to answer my DMs and comments on ON MY COMPUTER. This completely takes away any temptations of scrolling because my phone isn't in my hand.
Since we're on the messaging topic, I will also suggest to send a personal message to a your new followers. Look at their page so you have a feel for their content and know their name. Thank them for following you and ask them something related to your business that will help you create content for them. Don't worry about who doesn't respond. The people who do are the ones who can potentially turn into clients so keep your focus there.
Small business is all about building relationships so using your DMs is a great way to get personal and earn trust.
Want someone to hold you accountable to trying these tips? Get instant access to my FREE 3-Day Social Media Mini Course here.
Save these tips on your Pinterest to implement later!