You're ready to burn the rule book,
To get rid of the "should"s,
To move... to the beat of your own heartbeat.
Being completely... YOU and feeling like THAT is ENOUGH.
In this 2-day experience, you're going to connect with your heart, you inner voice, and set the tone for your next steps forward.
We will breathe, move, groove, dream, and take action.
You walk away feeling aligned with your higher self, and a true embodiment of your values, your gifts, your magic...
Your alignment starts as soon as you sign up with the pre-masterclass exercise
This stands out from other coaching VIP days because I use proven spiritual healing practices & self love techniques to support your intuition, soul & spirit so that you can connect with your inner wisdom and KNOW what you're meant to do next. All the answers come from you & I guide to there.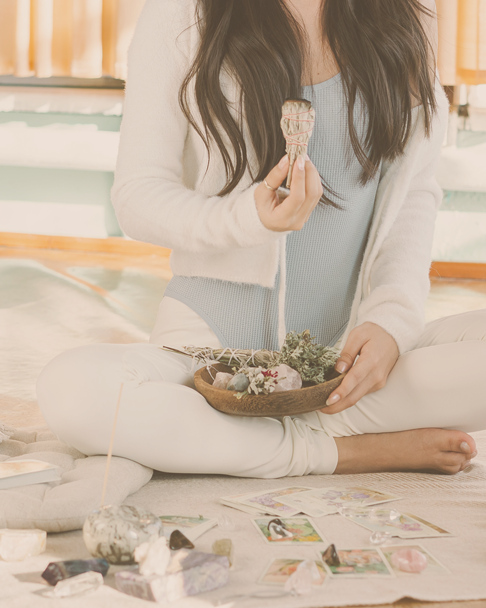 Grounding & body connection to hear your own voice and peal off layers of values and goals that aren't actually yours
Embodiment to move through resistance and self sabotage 
Heart connection practice
Clear vision for your own life and the energetics between DOING and TRUSTING that you can rest
Embodiment of your highest, wisest, most expanded, and most aligned self
Contemplation & journal prompts to your inbox over 7 days
Guided embodiment practice video recording
Masterclass one: ALIGNED- Guided mindfulness & embodiment practice with wisdom in between
You're getting initiated with prompts before our first masterclass & there's a day in between them for you to integrate and/or catch up
Masterclass two: EMBODIED- Workshopping through stepping forward as your highest, most expanded self through specific prompts, and embodiment practices
Private FB group to connect with everyone & ask all your questions
8 total days of Transformation
You will need facebook to access this masterclass
Friday, Oct 28th: Pre-masterclass work is sent to you...trust the mystery
Tuesday, Nov 1st: Private Facebook group is opened
Wednesday, November 2nd 11am- Masterclass one: ALIGNED
Thursday, November 3rd: Day to Integrate/ Catch up or rewatch the replay
Friday, November 4th, 11am- Masterclass Two: EMBODIED
What if you knew exactly what to do to became a MAGNET to aligned clients, relationships, and money?
Good news. I'm here to help you do just that by guiding you back home to yourself with Self Love.
When I started my collaborative branding business, I saw the same pattern with my 1:1 clients:
Overwhelmed, Overbooked, and Underpaid
I knew I had to help turn their stress & anxiety into confidence & creativity so I used my past 6 years of experience in teaching yoga, meditation, and breath work to help.
Combining the spiritual side of my life with my coaching, I discovered a system that helps you get aligned, tap into an endless well of creativity, and get more done in less time.
I believe fully empowered women will change our world's paradigm, and that starts within you.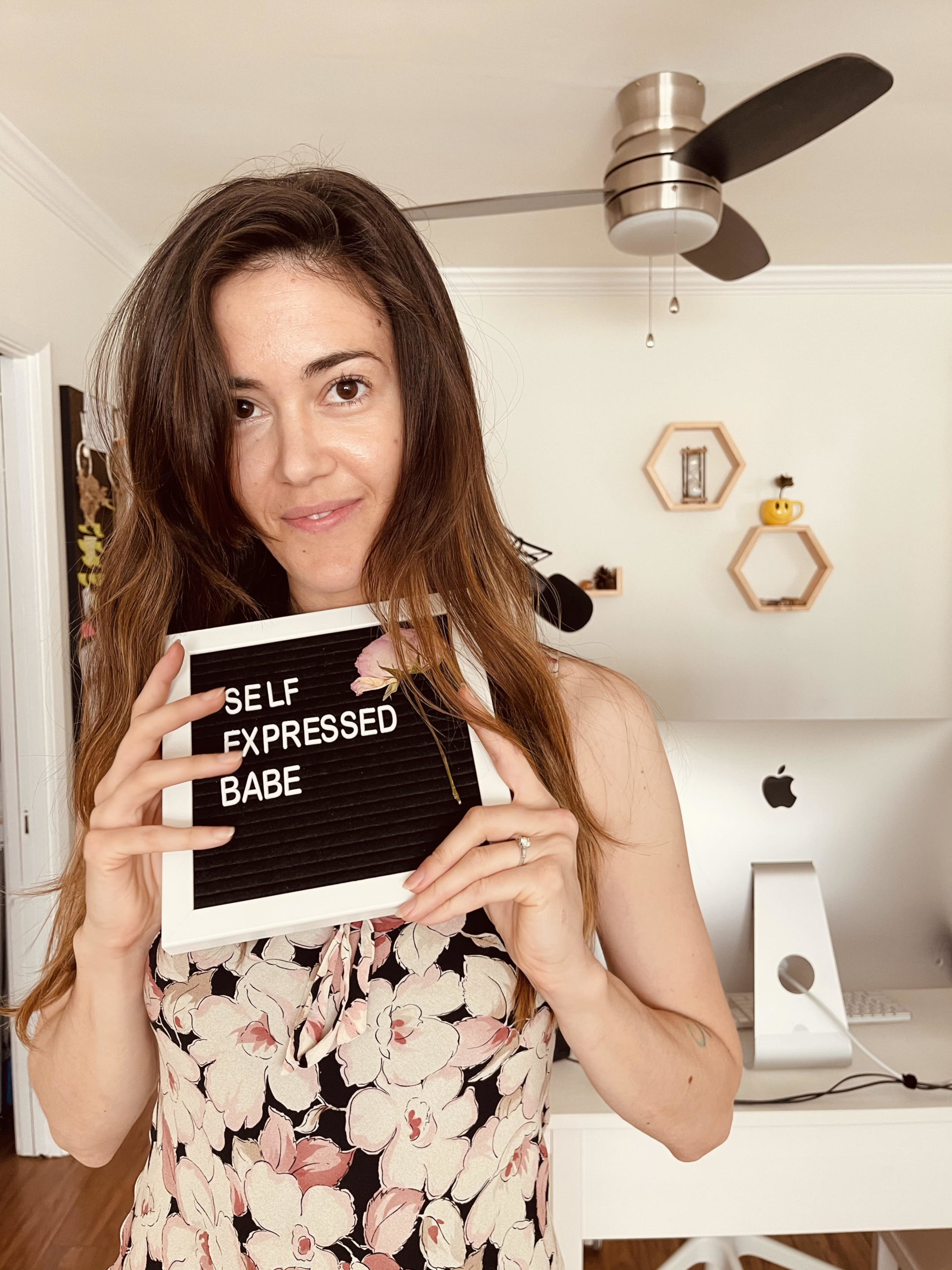 I'll reach out to you for a 15 min connection call (or your next steps if we already know each other!)
Welcome email with next steps to prep & schedule your time with me
Working through blocks around showing up on social media
Soothing your stress and/or anxiety so that you can connect with your intuition & creativity to create your offerings, launches, content, etc
Clarity on your purpose or pivot 
Shifting out of victim consciousness and into the Queen you are meant to be
Streamlining your schedule, strategy, and habits/routines
Creating a launch of your course/programs & creating success YOUR WAY instead of following copy/paste strategies
Cilia's communication and demeanor made it so calming to work with her. She took me from overwhelmed to clear & focused. -Gabby S, Spin Instructor & Fitness Center Director
As a new business owner, I felt a bit lost and overwhelmed. Cilia helped me get a clearer understanding about my target audience. I recommend her if you need help with your branding and content creation! -Joanna C, Virtual Assistant
Before working with Cilia, I was doing a million things with no results. I was exhausted and about ready to give up on my business. I'm so grateful for the shifts Cilia helped me made! Now I'm living in purpose, my business feels good, I manifested my DREAM relationship, and things just keep getting better. -Chelsea B, Spiritual Life Coach
High recommendation for anyone who are looking  to go to the next level with a great persona such as Cilia.  Thank you so much! -Shani M, Real Estate Broker
I'm amazed at how much easier it is for me to create content and sell my offers!! Cilia will help you get paid for being you! Highly recommend working with her -Chloe M, Wellness Coach