You've done all the mindset work and might be wondering:
🌀"Why isn't this working?"
🌀"When will everything 'click' or fall into place?"
🌀"When will I finally FULLY BELIEVE the beliefs I know better serve me?"
The answer is within the body.
👉🏻👉🏻👉🏻 No matter how many times you repeat an affirmation, it won't "click" until your body FULLY believes it.
"Mindset is EVERYTHING" is a phrase that's put the mind on a pedestal and made a lot of us forget... ENERGY is really what is everything.
And because of this, mindset work is limited by staying on the thinking plane...
That's where I come in. Using EFT, breath work, and embodiment in your mindset work for faster, more profound results.
You know you're meant for more.
And I know it's time for you to move with balance and grace to the next level of your life because you're reading this page.
You're ready to drop the stress, hustle, and perfectionism as you up-level...
You're looking for clarity on your next steps...
And maybe you're finally ready to turn your stress/anxiety into confidence?
Or maybe all you know is that you're feeling stuck somehow.
I'm here to hold space for you babe!
I help you build clarity & authentic confidence from in inside out by focusing on a deeper, more loving connection with your inner reality.
This inner work runs deep & your energy will shift in just one session.
My somatic approach to mindset works because it's focused on truth:
Your energy is EVERYTHING.
This stands out from other mindset coaching because I bring in my expertise & skill from my previous experience as a yoga & mindfulness teacher & I address not only your mind but also your body, soul, and spirit. Each session is customized because I'm here to serve by guiding you to find the answers within yourself.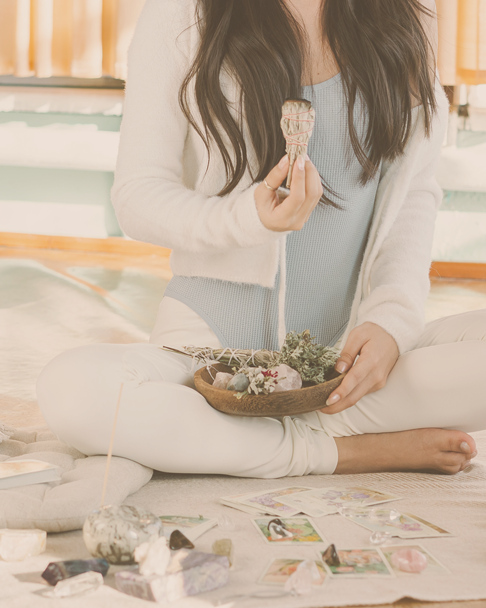 Every session is unique but will include:
Grounding & connecting with your body and breath
Coaching on the mental plane to break down your beliefs by looking at your "issue" from multiple perspectives
Tuning into the body to where you feel your limiting beliefs which might include an embodiment release to move the energy through.
EFT Tapping where you are guided to come up with your own phrases
A closing to seal in the new energy you've connected to within yourself
Authentic Confidence so that you can show up in your power for your business & life
Deep sense of calm, safety, and purpose. You'll be moved forward from a deep space of trust from your body.
A new view on your life/ your business/ what is keeping you stuck
The ability to coach yourself- EFT is a great tool to keep practicing outside of our 1:1 sessions together.
I recommend to clear your schedule for at least 2.5 hours so you have time to be with yourself after the session and before your next time commitment
Crying is normal. Energy might also move through by burping towards the end of the session 😂
If you don't feel ready to take full responsibility for the energy & action you bring to the situation you feel stuck with (or reason why you want to practice EFT), then these sessions are not for you. 
Dress comfortably, our session is long and movement might be included with an embodiment release exercise
Bring a journal or writing materials
Bring water and anything else to make your space as comfortable as possible (candle, incense, etc)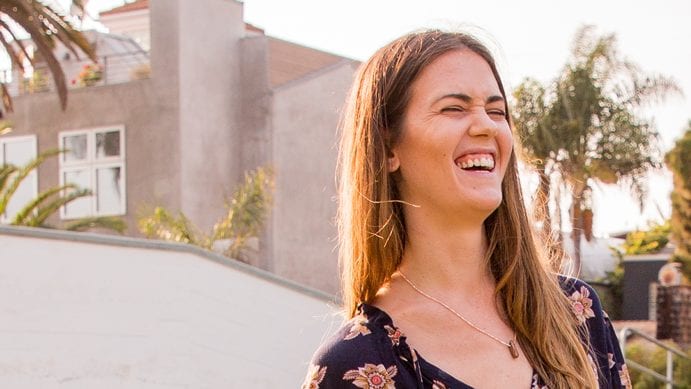 For years, I was frustrated that mindset work wasn't helping me develop the confidence I wanted or relieving my stress and anxiety.
I listened to affirmations like crazy, journaled like crazy, and talked about my "problems" in talk therapy and with my coaches.
It was like all these new beliefs I wanted were floating around my body but weren't fully sinking in.
Logically, I knew I was safe, secure, and a bad ass... but my body was still operating on old programming.
As soon as I stopped looking at mindset work from the level of thinking only. Everything changed.
Inviting in my body & feelings let all those beliefs that were floating around me FINALLY sink into every cell.
And ever since, I've been so annoyed with the phrase "Mindset is EVERYTHING" because it by passes our emotions & our body.
I think that phrase comes from years of the masculine being in charge and the feminine being ignored but that's a story for another day or maybe even a blog post!
One Session
$121.00
90-120 minutes Somatic Mindset Work with EFT Tapping

Session Recorded so you can watch the replay

**First time here? Use code SHIFT for $25 off!
Purchase your single or 5-pack session above
Your payment confirmation page has a link to my calendar to book your spot
Show up to your session ready and open to receive!
Working through blocks around showing up on social media
Soothing your stress and/or anxiety so that you can connect with your intuition & creativity to create your offerings, launches, content, etc
Clarity on your purpose or pivot 
Shifting out of victim consciousness and into the Queen you are meant to be
Streamlining your schedule, strategy, and habits/routines
Creating a launch of your course/programs & creating success YOUR WAY instead of following copy/paste strategies
"The EFT tapping technique made such a huge difference on how I felt about the issue. Within minutes, fear and dislike transformed into peace, eagerness and excitement. I was pleasantly surprised that something so simple and quick was yet so powerful and effective.
Thank you Cilia for introducing me into such a great tool and making it easy for me to follow! "- Evangelia B, Breath Work Facilitator
As a new business owner, I felt a bit lost and overwhelmed. Cilia helped me look at things from a different perspective and find my calm, thank you.. highly recommend! -Joanna C, Virtual Assistant
Before working with Cilia, I was doing a million things with no results. I was exhausted and about ready to give up on my business. I'm so grateful for the shifts Cilia helped me made! Now I'm living in purpose, my business feels good, I manifested my DREAM relationship, and things just keep getting better. -Chelsea B, Spiritual Life Coach
After one session with Cilia, I knew I wanted to work with her further! She made the space welcoming and safe for me to open up and look at things from a new perspective. I love your approach to mindset work because you go so deep and I felt such a huge shift in our first session. If you're thinking of signing up-DO IT!! -Natalie B, Graphic Designer
One Session
$121.00
90-120 minutes Somatic Mindset Work with EFT Tapping

Session Recorded so you can watch the replay

**First time here? Use code SHIFT for $25 off!
If you desire deeper support including Voxer, recorded practices, custom resources and additional coaching, I recommend you apply for my 1:1 mentorship program, Grounded Growth