Being scared to show up in your fullest self expression that you picture in your head but don't believe you can embody
Living in a world that's conditioned you to live in your head, disconnected from your feelings that you might be stuffing down & avoiding
Being disconnected from your body & unsure of how you feel. 
Receiving shame for being in a woman's body, not looking like a Kardashian, and ALL THE WAYS society makes your womanhood small and wrong
Hating what you see in the mirror...or avoiding the mirror all together
Feeling like an alien and craving to connect with aligned beings that are here for ALL OF YOU
I feel your heart & I'm here to offer this experience to SHIFT IT ALL!
With Sensual Self Love practices, mindfulness, embodiment, unrecorded share circles, and more... You're going to change the way you see yourself.
From there, you'll move differently in the world. In more alignment, liberation, love, and sovereignty...🌹
Self Love Mentor & Embodiment Guide for women
Growing up, I was the quiet girl. The one too scared to speak up, be seen, ask for a raise, go after the guy...
I was the girl who was disconnected from my body (thanks, purity culture) and so disconnected from my feelings. My heart was closed.
Mindfulness started shifting things. Embodiment let me go deeper…
Sensual Self Love was the icing on top of the cake that quantum leaped it ALLLL.
I didn't have to TRY to be confident anymore. I just was.
Today I'm blown away by my body & self  acceptance that allows me to express myself confidently. The younger version of me would have LOVED a program like this, which is exactly why I am here.
Look down at your heart & your body... all that you crave will come from connecting to Her...
This connection within is what gives you capacity to express yourself fully & confidently with all the humans you desire to connect with. Lovers, soulmates, soul sisters, your tribe, your clients, your business partners...
I'm holding the highest desire for you to have a huge shift in your confidence & self expression in these 8-weeks!!
Imagine not giving a f*ck what other people think because you KNOW IT IN YOUR BONES that you are worthy & gorgeous!! What would shift in your life??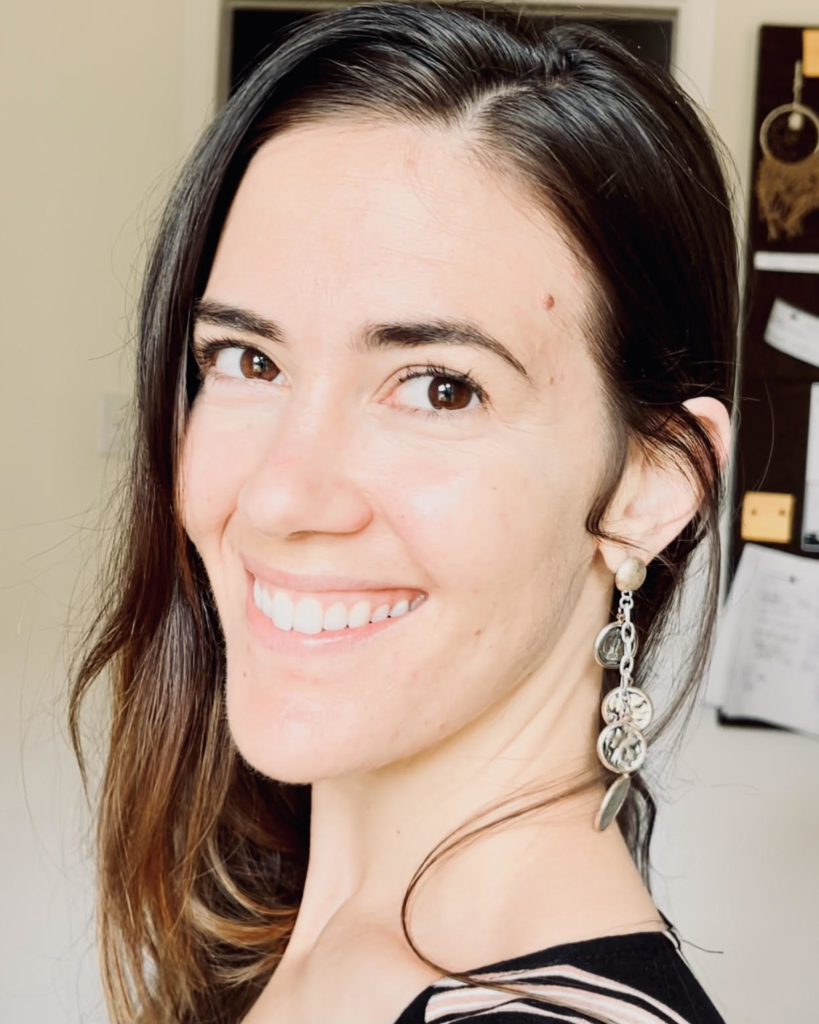 I'm sharing this work because of a phrase you might have heard before: Your consciousness creates your reality
The problem with that? Most people think consciousness ends at thoughts and beliefs. BUT...
Your consciousness is ALSO YOUR BODY. 

An 8-week journey to Authentic Confidence & Self Expression through Divine Feminine Connection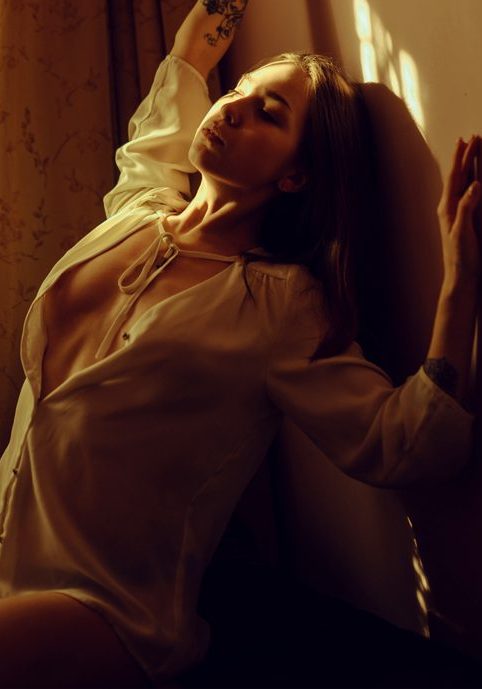 Opening Ceremony Nov 29th
Private telegram group and community space outside of Facebook
Part One: Building Safety to Surrender into Shadow &  the Darkness of Winter (Live calls 12/6 & 12/13 plus content on our community platform)
Part Two: Womb Cocoon. This is your space to go within. We won't have any calls but you will be held within our private community and telegram group
Depending on the group's needs, additional women's circles or other calls may be added
Private Facebook Community
Optional additional 1:1 support (see below)
Here's what it'll look like:
Initiation: Pre-recorded content & practices to land you into the space as soon as you sign up
WEEK 1
✨ Opening Ceremony ✨
Module 1: Spaciousness + Inner Connection🧘🏻‍♀️
Live Zoom Call, Pre-recorded Module content
WEEK 2
Module 2: 🌹Meeting your Divine Feminine
Live Zoom Call, Pre-recorded Module content, Unrecorded Women's share circle
WEEK 3---integration time--
WEEK 4
Module 3: Sacred Rage🔥
Pre-recorded module content
WEEK 5
Module 4: Heart Wide Open
Live Zoom Call, Pre-recorded Module content, Unrecorded Women's share circle
WEEK 6---integration time--
WEEK 7
Module 5: Vision + Artistry
Pre-recorded Module content, Live workshop
WEEK 8
✨ Integrating with your Inner Queen: Unrecorded Women's Circle & then a closing ceremony ✨
Opening Ceremony is Friday, April 14th, 10am PST
Calls held on Mondays 11am PST and Fridays 10am PST
Full call schedule will be given to you once you sign up & additional women's circles, group sessions and/or Q+A calls might be added depending on the groups needs.
---
Final call // Closing ceremony
Fri, June 2nd, 10am PST
10 live calls with replay access
Additional Resources on Community Platform
Private Community (that isn't a FB group!)
Who is this retreat for?
Women who want to grow their confidence, self acceptance, body acceptance, and ability to be authentically and fully self expressed.
What if I don't feel confident to show up in a group space?
It's up to you to decide if you want to be in the space. All calls, unless otherwise noted will be recorded through zoom. I do not record the support circles to keep those shares confidential.
If you don't feel comfortable sharing on calls, know that you are not required to do so. Feel free to show up with your camera off. And you can catch up on the replays of any recorded calls.
I would invite you to push yourself to show up, but only to a point that your nervous system can handle.  Titrate in and out of the experience as you feel safe and grounded to do so.
How big will the group be?
I'm capping the space at 25 people
What happens if I miss a call?
All module and Q+A calls are recorded so you are able to watch the replays.
We will have unrecorded women's share circles that I encourage you to make it to as these are not available on replay if you miss them.
What do I need to access the content?
Internet, Zoom, and Facebook
Is there lifetime access?
Yes.
The facebook group will stay open but won't be regularly monitored after we close the space.
Is there a payment plan?
Your investment can be split into 2 payments, and you have more options the earlier you join as all payment plans will need to be complete before the last day of the program, June 2nd 2023. Please reach out to me if you need a payment plan at: hey@selfexpressedbabe.com
Are there refunds?
When you send your payment through to sign up, you are committing to show up in this space. If you show up for the calls, show me you did the work, and you don't experience a shift, I will honor a full refund.
Are there scholarships?
Once I have 10 people enrolled, I will open up partial scholarships for the group experience tier.
I'm also open to alternative payment plans as long as it doesn't extend longer than the length of the program.
If a scholarship or custom payment plan is something you are looking for, please email me at: hey@selfexpressedbabe.com
How long do I have to sign up?
Presale ends April 3, 2023 and doors close April 15, 2023.
Have a different question? Email me hey@selfexpressedbabe.com subject line QUESTION
Join waitlist to receive an application
10 live calls with replay access
Additional Resources on Community Platform
Private Community (that isn't a FB group!)
Bestie Bundle (two spots)
All the same, but you're signing up for the experience with a bestie! (Make sure she joins waitlist too!)
Application has a spot to enter your bestie's name, but you both need to apply
 © 2023 Self Expressed Babe, LLC All Rights Reserved