The go-to 1:1 program designed to help you make more money while working less within 90 days!!
Calling all busy, stressed out Entrepreneurs!
Are you ready to make more money while working less?
Do you wakeup frustrated with your business?
Are you questioning if this entrepreneur thing is going to work? With "maybe I should get a real job" in the back of your mind?
ricHERpreneur is perfect for you if:
You're ready to grow your online business with money making activities
You want to be booked out with clients
You want to earn more cash while working LESS
Are you ready for these results within 3 months?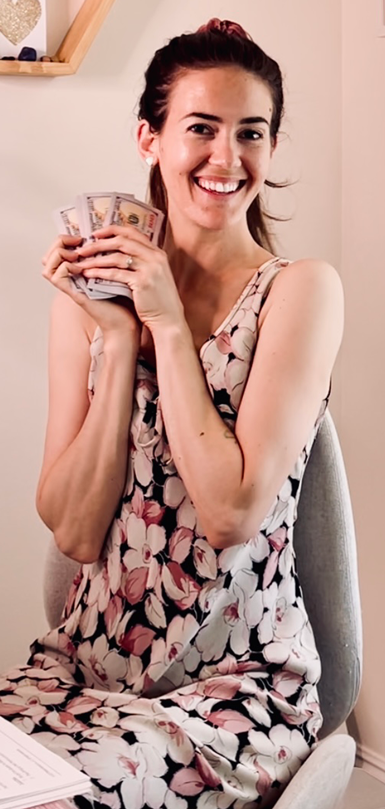 Imagine, just 3 months from now:
You're visible to a wider audience & bringing in new leads daily
You have seamless workflows and get more done in less time
Your offers keep selling so you have more income with less stress and burnout
Book a free Abundance call to get started!!
What you get in this program: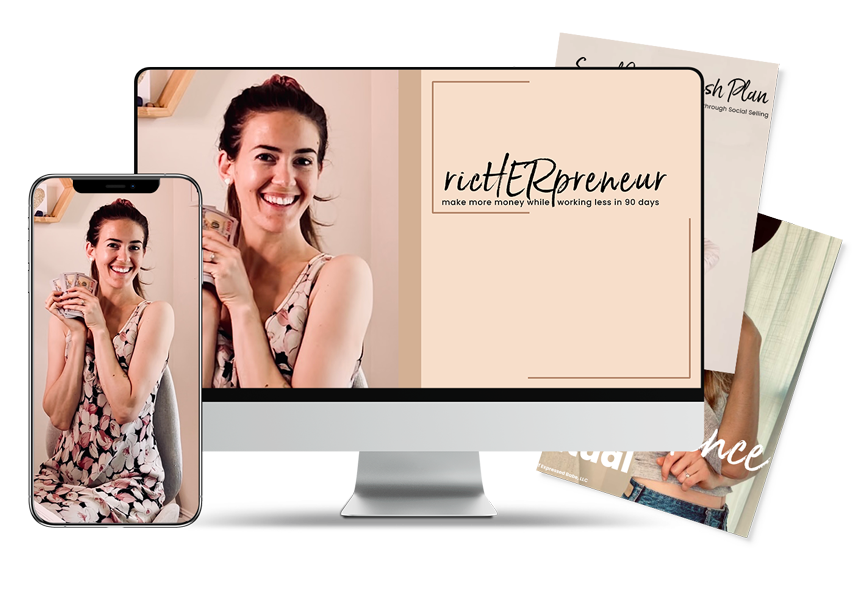 12 weeks of 1:1 spiritual and business growth training calls
6+ Workbooks and PDFs for transformative success
Weekly audits/visual critics of your projects (social platforms, posts, sales pages, etc)
12 weeks of M-F text & voice note support
Audio mediations, visualizations, and affirmations to help you take money making actions
"It certainly was a pleasure working with Cilia! As a new business owner, I felt a bit lost and overwhelmed. Cilia helped me get a clearer understanding about my target audience. She also quickly grasped my brand aesthetic, and delivered exactly what she said she would. I recommend sending her a message if you need help with your branding and content creation!"
Joanna C.
Virtual Assistant
"Cilia was able to understand my vision and create a brand strategy that aligned with my goals. Cilia's communication and demeanor made it so calming to work with her. She took me from overwhelmed to clear & focused. I recommend working with her to free your schedule and have peace of mind! Five stars all around!"
Gabriella S.
Gym Owner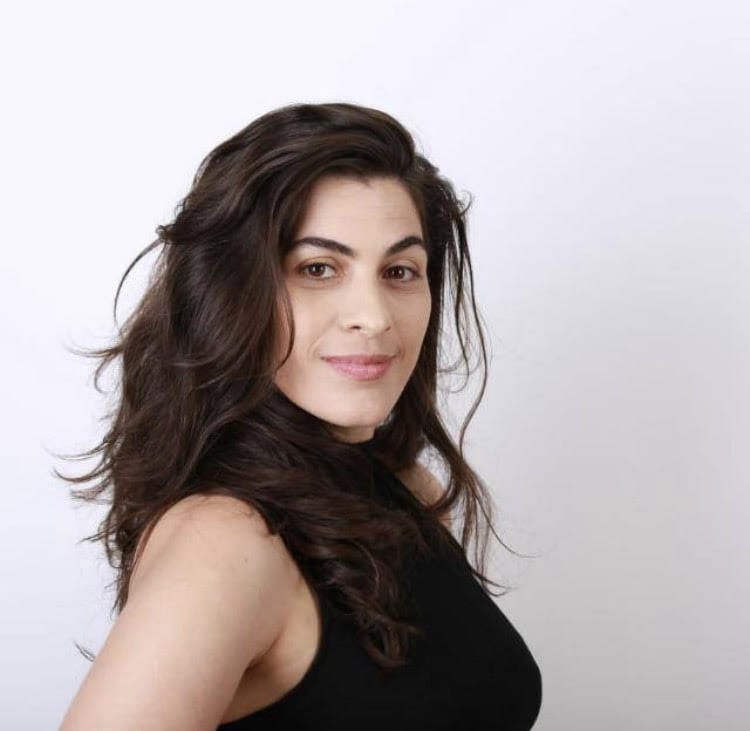 "So excited to write this well deserved testimonial to this lady who was and is still big part of my life. Cilia helped my Real Estate business with social media, marketing and graphic design.... I was in love with the process of working with such a clean heart, so talented and awesome colleague. 
This is a high recommendation for anyone who are looking  to go to the next level with a great persona such as Cilia.  Thank you so much!"
Shani B
Real Estate Broker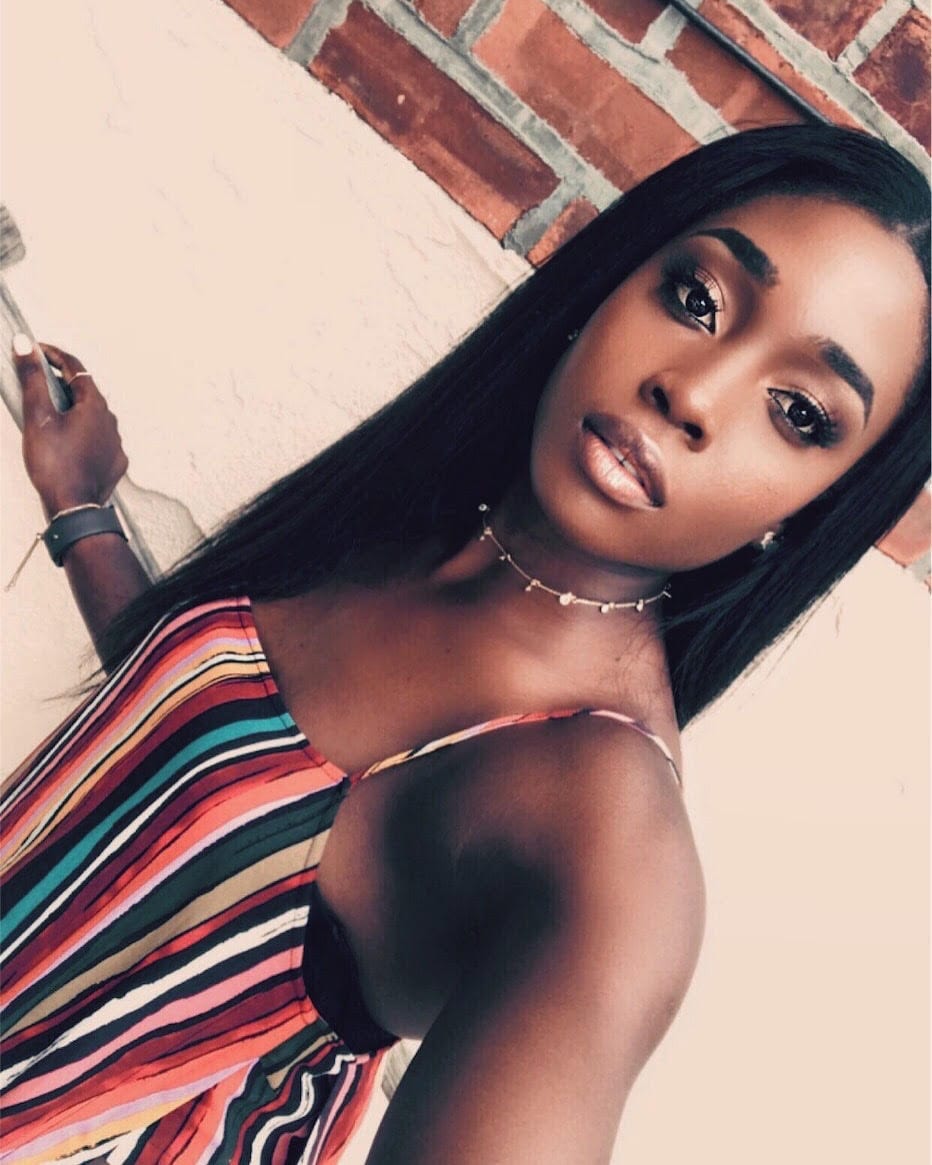 "I was nervous about getting help with branding because I feared compromising the vision I had for my tutoring service. Cilia was able to capture all the aspects of my brand that were most important to me. She's is also the most calming a beautiful person I have ever met and worked with. 10/10 recommend"
Garcia F.
AP Science Tutor
"I loved working with Cilia! She is very thorough, creative, and patient and it truly shows in her work. I felt that she was able to capture my love for spiritually in my administrative business. She was able to intertwine both. In the beginning I was overwhelmed with ideas but with Cilia's patience, she was able to work with me and create a focus and a clear direction. Her work is professional and she is a great listener.  I recommend her highly!"
Natali S.
NS Virtual Services
Having always been a high achiever, I fell into the habit of working A LOT without hitting my money goals.
I was stressed out, wondering where my next sale would come from.
I knew I was here to serve and I wanted to create a business that wouldn't cost me my freedom, happiness, and health.
I learned business is all about energy and I needed the right energy behind my strategies. By using spiritual healing modalities like meditation, EFT, Mindset Work, Chakra Work, etc I was able to stop wasting time and become a ricHERpreneur.
Running a business is hard, I get it. I'm here to ground you so you handle your stress well, focus on the actions that matter, and make more money while working less.
I get to to this space with proven spiritual healing & self development practices. Strategy only works if your energy is in the right place.
Now is the time to reach your money goals instead of just dreaming about them!
On our Abundance Call, we will:
Declare your income goal for the next 90 days
Find your biggest bottleneck towards your 90 day goal
Go over step-by-step strategy to hitting your income goal in the next 90 days
ricHERpreneur Investments start at $1111 per month